Hi dears! Just look at this wonderful piece of art, done by
RaSen
on deviantART.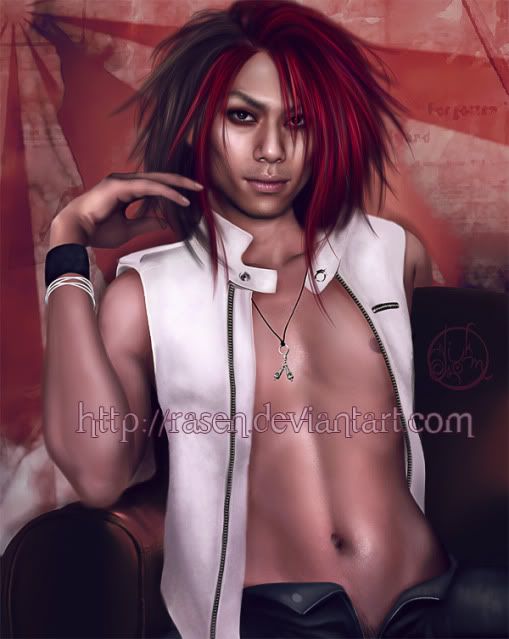 If you want the full version (it's so big, one can have it printed as a Poster, that's how big it is), she sells it, too. I recommend browsing her gallery. She's very talented and sometimes takes commissions too just like her friend,
ohlemoned
aka
zibaamen
. I just have to pimp them out a bit 'cause in my eyes, those girls are incredibly talented and seem to get better and better with everything they do.
Gosh, Kasumi-jacket is pure love XD And I still am grateful that she doesn't paint Die as skinny as he really is. Damn, why can't I draw?
Current Mood:
tired
Current Music: TV - Malcolm in the middle